»
Featured Products
»
3D Printer and Filament
»
3D Printer Machine
»
3d printers for sale: ORD Bot Hadron 3D printer mechanical platform Kit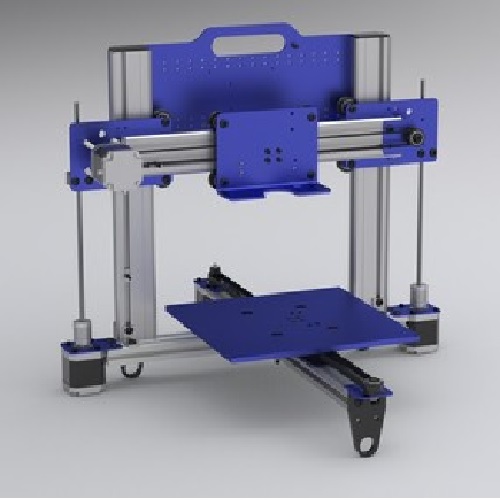 3d printers for sale: ORD Bot Hadron 3D printer mechanical platform Kit
Product in stock
3d printers for sale: ORD Bot Hadron 3D printer mechanical platform Kit
Product Description
We have considered all the changes from the www.buildlog.net. We will use the New Aluminum coupling too
This is a brand new mechatronics platform kit with 4pcs 62 oz-in motors for a 3D printer.
You still need to add the electronics yourself. It does not include the other parts needed for a 3D printer, like the electronics, extrusion head or heated build surface.
It is an open source 3D printer mechanical platform. The kit is designed for someone that wants to build their own machine.
ORD Bot, Hadron Platform kit: This is a kit! It is not assembled.
The platform for this machine is about 216 mm x 216 mm.
It provides a scalable, rigid and square 3 axis platform to build a 3D printer.
Shipping List & Downloads
We have considered all the changes from the www.buildlog.net
You can get all the documents from here
http://www.buildlog.net/wiki/doku.php?id=ord_bot:the_ord_bot
More info:
1: Design software: Soldwork or Google Sketchup
2: Make 3D code: Slicer/ Replicator G
3: Run 3D printer: Printrun

Updating...