»
Featured Products
»
3D Printer and Filament
»
KL-6050 24-60VDC 5A Stepper Driver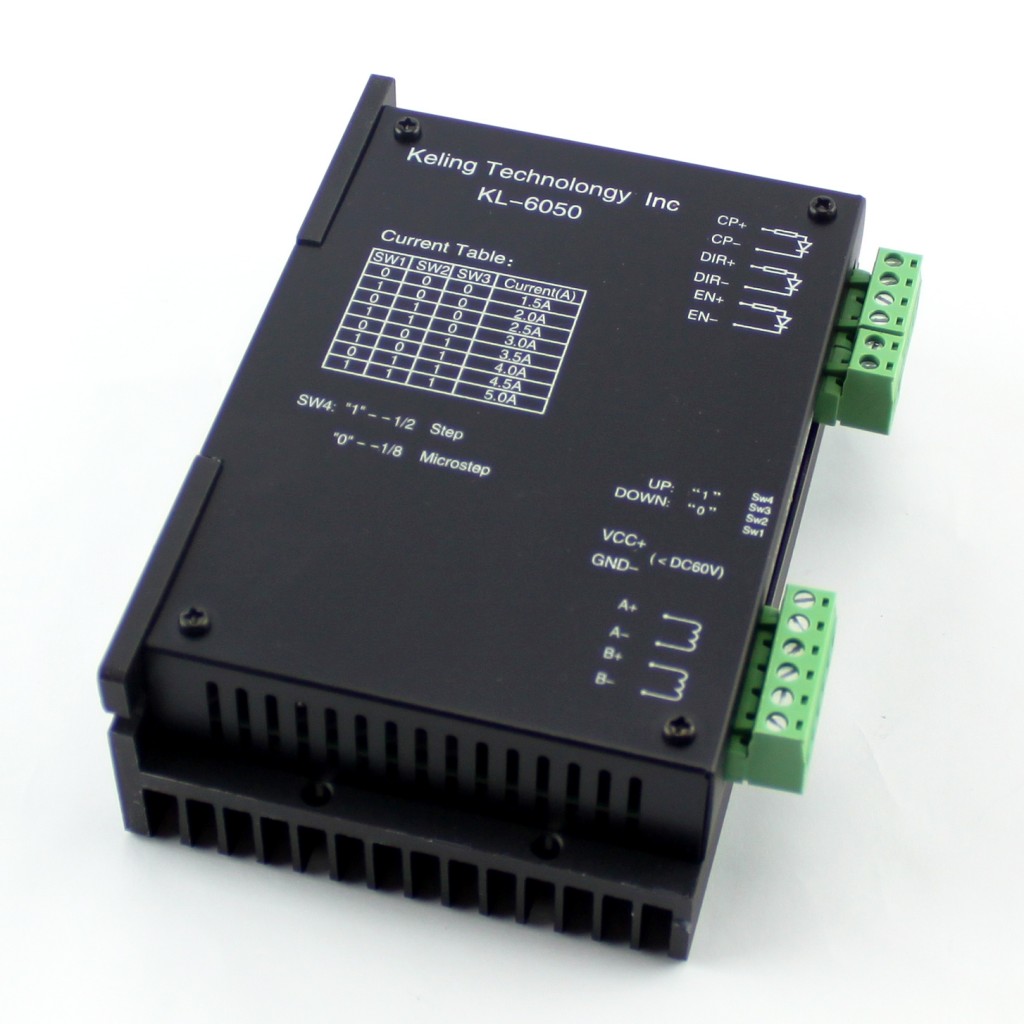 KL-6050 24-60VDC 5A Stepper Driver
Product in stock
Suitable for a wide range of stepping motors of NEMA 17,23 and 34, and usable for various kinds of machines, such as X-Y tables, labeling machines, laser cutters, engraving machines, and pick-place devices. Particularly useful in applications with low vibration, high speed and high precision are desired.
KL-6050 24-60VDC 5A Stepper Driver
Product Description
1: Supply Voltage 24 up to 60 VDC Output
2:Current: 1.5A,2.0A, 2.5A,3.0A,3.5A,4.0A,4.5A,5.0A
3:Step Modes: 1/2, 1/8
4:Suitable for 4, 6, 8 wires motors
5: Micro Step, Current Adjustment via DIP Switches
6: Over-Current, Over-Voltage & Short-Circuit Protection
Manuals & Downloads
[Download not found]
People who bought this item also bought

Updating...