Stepper Motor | Stepper Motor Driver | CNC Router | Laser Machine | 3D Printers For Sale
»
Featured Products
»
DC Servo Motors and Driver
»
NEMA34 DC Servo Motor
»
NEMA34 Dual Shaft, DC Servo (KL34-180-72), SKEWED ROTOR DESIGN, Max 1125 oz-in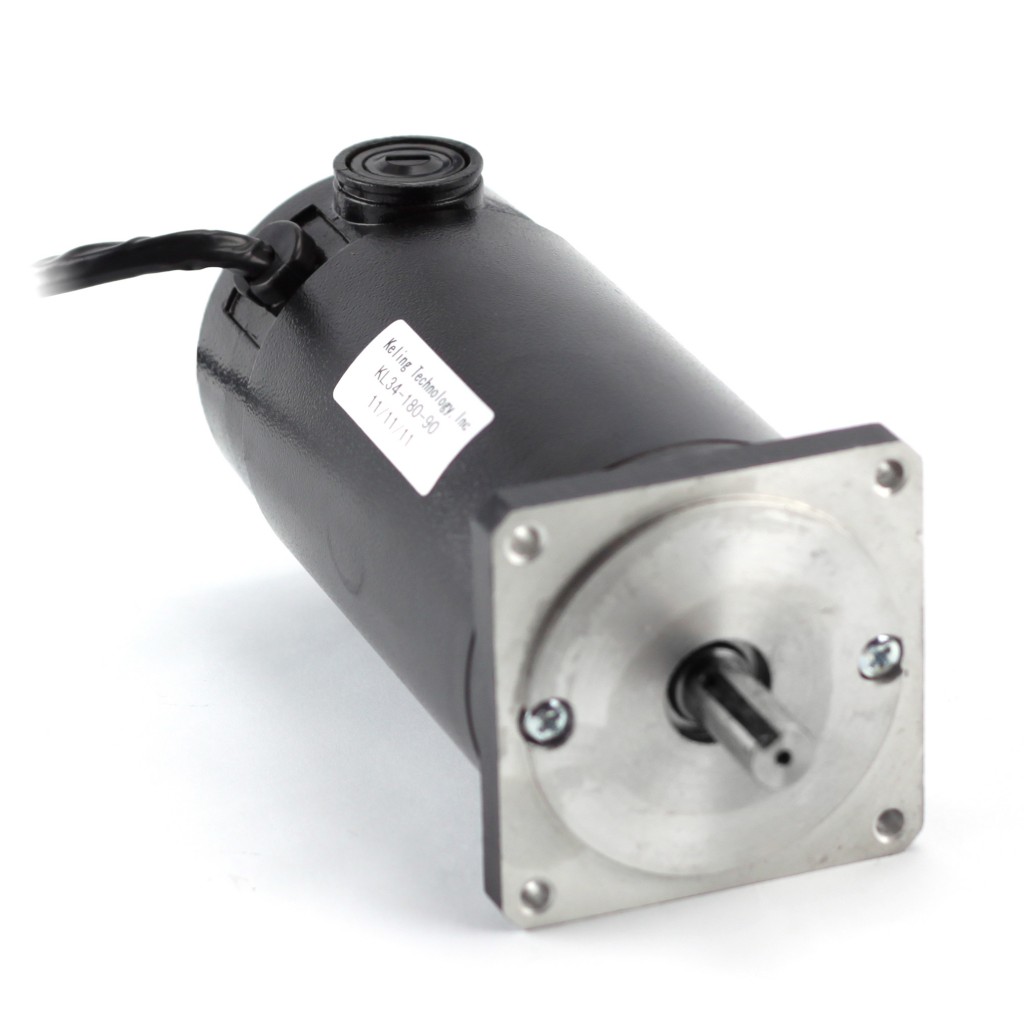 NEMA34 Dual Shaft, DC Servo (KL34-180-72), SKEWED ROTOR DESIGN, Max 1125 oz-in
Product in stock
This powerful DC servo motor is perfect for medium sized servo driven motion control applications. Combine with one of our servo drivers and a toroidal power supply for an unbeatable combination.
NEMA34 Dual Shaft, DC Servo (KL34-180-72), SKEWED ROTOR DESIGN, Max 1125 oz-in
Product Description
KL34-180-72 (NEMA 34) Dual Shaft, Front Shaft 1/2" Rear shaft 1/4":
1125 oz-in Peak 72V/40A
Green is Ground, Red is +, Black is Common)
Constant Torque: 226 oz-in
Peak Torque: 1125 oz-in
No load Speed: 4000 R.P.M
Terminal Voltage : 72 VDC
Continuous Current: 7.8 A
Peak Current: 40 A
Weight : 4.25 Kg
Skewed Rotor Design
Similar Manuals & Downloads
People who bought this item also bought

Updating...