»
Featured Products
»
Servo Products
»
DC Servo Motors and Driver
»
NEMA23 DC Servo Motor
»
DC12V 300RPM Mini Electric Metal Gear Motor Gearwheel N20 3mm Shaft Box Motor
DC12V 300RPM Mini Electric Metal Gear Motor Gearwheel N20 3mm Shaft Box Motor
Product in stock
DC12V 300RPM Mini Electric Metal Gear Motor Gearwheel N20 3mm Shaft Box Motor
Product Description
Description
This is a DC Mini Metal Gear Motor,ideal for making robots Light weight, high torque and low RPM.
Fine craftsmanship,durable,not easy to wear.
With excellent stall characteristics,can climb hills easily.
You can also easily mount a wheel on the motor's output shaft.
Specification:
We guarantee the high quality condition for you
Rated Voltage: DC 12V
Speed: 300RPM
Shaft Diameter: 3mm
Size:Diameter: 12 mm
fuselage without shaft length: 26 mm
Output axial length: 10 MM to 4.4 MM
Name:DC Mini Metal Gear Motor.
Voltage range:6-12V
Other details
parameter
Voltage
Non-loaded
Rated load
stall
Voltage range?V?
Rated voltage
speed(RPM)
current?A?
speed(RPM)
current?A?
torque?KG.CM?
torque?KG.CM?
current?A?
6-12
12
300
0.05
240
0.09
0.6
4.00
0.3
Package include
1Xmini gear motor
For your convenience,we particularly offer two screws for you to install.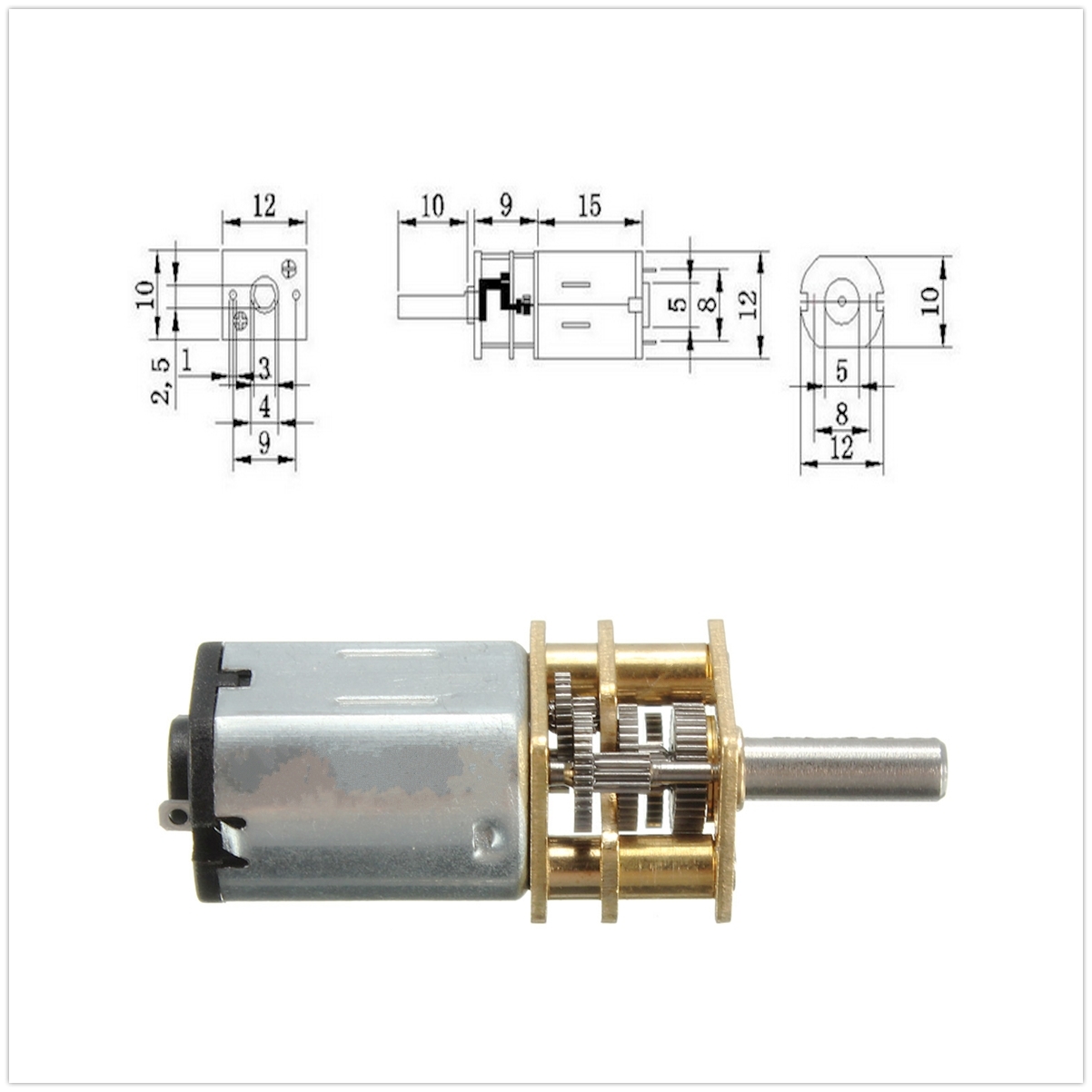 People who bought this item also bought

Updating...