»
Featured Products
»
3D Printer and Filament
»
Open Source Aluminum Extrusion with V-rail Linear Bearing System Built in, 330mm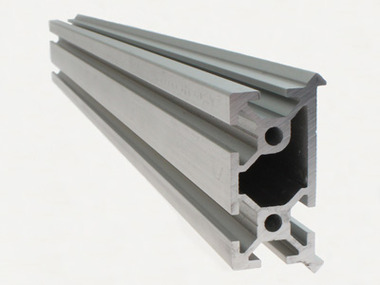 Open Source Aluminum Extrusion with V-rail Linear Bearing System Built in, 330mm
Product in stock
Open Source Aluminum Extrusion with V-rail Linear Bearing System Built in, 330mm
Product Description
This is an aluminum extrusion with two special V rails for wheels to roll on.
This component is interesting for people designing CNC machines because it acts as the structural support and the linear bearing system.
MakerSlide 330mm Long
If you need other length, pls let us know, we will cut for you
Downloads:

Updating...