»
Featured Products
»
Motion Controller and Software
»
Vectric: PhotoVCarve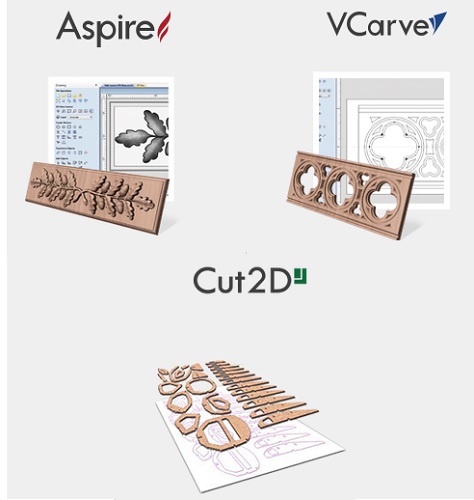 Sale!
Vectric: PhotoVCarve
Product in stock
PhotoVCarve creates GCODE files for your CNC machines from images. The program works by varying cutting depth with a V shaped Cutter based on the density of an image. PhotoVCarve has been developed to allow CNC machines to carve and engrave in a way that until now could only be done using an expensive laser marking systems.
Price
$149.00
$144.00
You save: $5.00! (3.36%)
Vectric: PhotoVCarve
Product Description
We will email you the license key and no refund after we email you the license file
What is PhotoVCarving?
PhotoVCarve instantly converts photographs and images into high quality toolpaths that can be run on virtually all CNC routing and engraving machines.
What can it do?
The ability to permanently CNC machine pictures onto projects has been a challenge to many machine users and although there are software products that appear to offer the facility, they often fail to deliver in reality.
PhotoVCarve is also perfect for machining 3D Lithophanes directly from photographs, that make perfect gifts, keepsakes and mementos that will last for generations.
The opportunities PhotoVCarve offers are endless and it can be used by all CNC machine users. From the hobbyists who build their own 'home brew' tables to professional engravers running high cost industrial machines, the software offers something for everyone.
PhotoVCarve creates lines of grooves that vary in width and depth to represent the detail in a photograph or image. The quality of the finished result is very dependent upon a high level of contrast between the material surface and the machined grooves. This information is very important to remember when cutting designs using the PhotoVCarve software.
PhotoVCarve machines dark areas in a photograph with wide groove and the lighter areas to have narrower ones. The software automatically calculates the toolpaths based on the cutter selected and maximum depth of groove required.
Additional Details
Perry Poore - Sign Maker: "Hats off to you, without which we (wife and I) would never have been able to be atthis place in our business venture."
Jay in Michigan - Retired Hobbyist: "Great product!" "Never fails to amaze me just how easily I can turn my photographs into permanent pieces of art!" "Thanks guys" -
Colin Foster - Engraver : "PhotoVCarve is so easy to use and the results are simply stunning!This software adds another dimension to my designs and drives my machines perfectly.It really is a money maker!" -
Recommended System Specifications: The minimum PC specification for Cut3D, PhotoVCarve and Cut2D is:1 GHz Pentium 4, Windows XP, Vista & Windows 7, 512 Mb RAM, 60 Mb Free disk space 1024 x 768 Graphics display

Updating...