»
Featured Products
»
CNC Controller Boxes
»
3 or 4 Axis NEMA42 Stepper Motor Controller 110VAC/220VAC, 2830 oz-in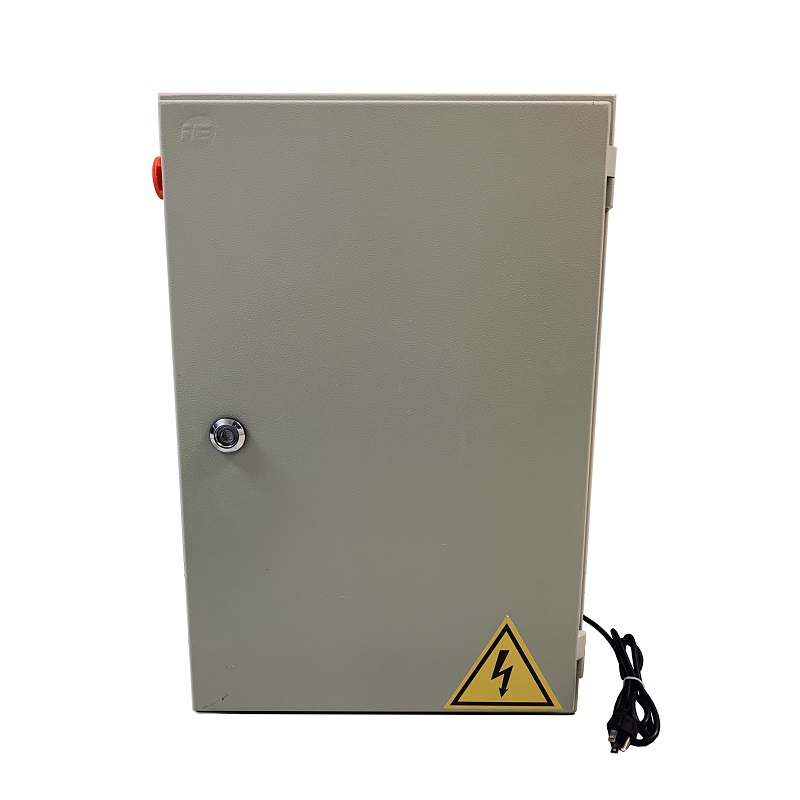 3 or 4 Axis NEMA42 Stepper Motor Controller 110VAC/220VAC, 2830 oz-in
Product in stock
3 or 4 Axis NEMA42 Stepper Motor Controller 110VAC/220VAC, 2830 oz-in
Product Description
3 or 4 Axis C82 80VDC, 7A Stepper Motor Controller 110VAC/220VAC for Bridgeport & Large Mill
(Above pictures are 4 axis, it is only a reference)
We can change to different stepper motor or stepper Driver according your application, please email to us
Pls email to us, this is just a typical sample application, we can make as you need
FEATURES:
1:  1pcs Controller Box
BX4 - 600 x 400 x 250 mm Enclosure Box with side panel
2: 1pcs C82 Breakout Board
C82 - Dual Port Multifunction Board
3: 1pcs  6 Axis Ethernet SmoothStepper Motion Control Board
Connection to a PC.  Runs with Mach3 or Mach4 on Windows 32 or 64 bit.
Ethernet SmoothStepper Motion Control Board for Mach3 and Mach4, 6 Axis (Without Cable $170.99)
4: 3 or 4pcs   KL-8070D Stepper Drivers, 80VDC, 7A
KL-8070D Digital Bipolar Stepper Motor Driver-32 bit DSP Based
5: 3 or 4 pcs   NEMA 42 Stepper Motor 2830 oz-in
NEMA42 HYBRID STEPPER MOTOR 2830 oz-in (KL42H2150-42-8A)
6: 1pcs  72V/20A Unregulated Linear  Toroidal power supply
Unregulated Linear 1440W/72VDC/20A Toroidal PSU (KL-7220)
7: RJ45 limits/home switches.
Inductive Proximity Switch,NPN
8: 2pcs 5VDC, 3A power supply
5V/3A Switching Power Supply Unit (KL-15-5)
Wiring Diagram  Download:
C62 Controller Wiring (663 downloads)
You can add mach3, Mach4 or Computer
Fully Licensed Mach3 (Authorized), Email you license file
Fully Licensed versions of Mach4, Email you the license.
I5 CNC Computer with 19" monitor, Refurbished

Updating...