»
Featured Products
»
CNC Parts
»
NEW MT2 PRECISION INTERCHANGEABLE LIVE CENTER SET MORSE TAPER 2 FOR LATHE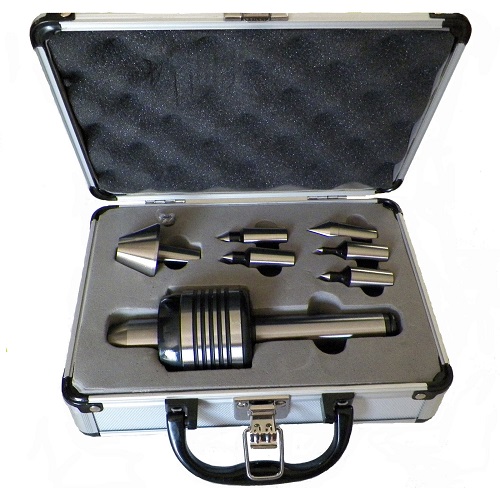 NEW MT2 PRECISION INTERCHANGEABLE LIVE CENTER SET MORSE TAPER 2 FOR LATHE
Product in stock
NEW MT2 PRECISION INTERCHANGEABLE LIVE CENTER SET MORSE TAPER 2 FOR LATHE
Product Description
Product Description:
Designed for CNC lathe in medium speed and medium load environment.

Changeable points are designed to fit for different job requirements.

Ball Bearing made in Japan by IJK. Combination of double row angular –contact bearing, thrust bearing, and needle bearing.

Adjustable bearing gap to achieve high accuracy.

Shaft is made of alloy steel through heat treatment to Rc 60-62.

Dust proof seal preventing cutting liquid and dust enter into bearing thus prolong service time.

Special designed toll case is also included in the selling price.
Product Features:
Shank Size: Morse taper #2

Max RPM: 3,500.

Accuracy: 0.0003"

Load Capacity: 220 lb.

Center Point: 60 degree.

Overall Length: 6.38"

Outside Diameter: 1.85"

Point Diameter: 0.94"

Point Length: 1.65"

Updating...