»
Featured Products
»
Laser-Engraving
»
Laser Machine Accessories
»
Rotary Attachment for 50W, 60W, or big laser Machine, 3 Jaw Chuck and Blackplate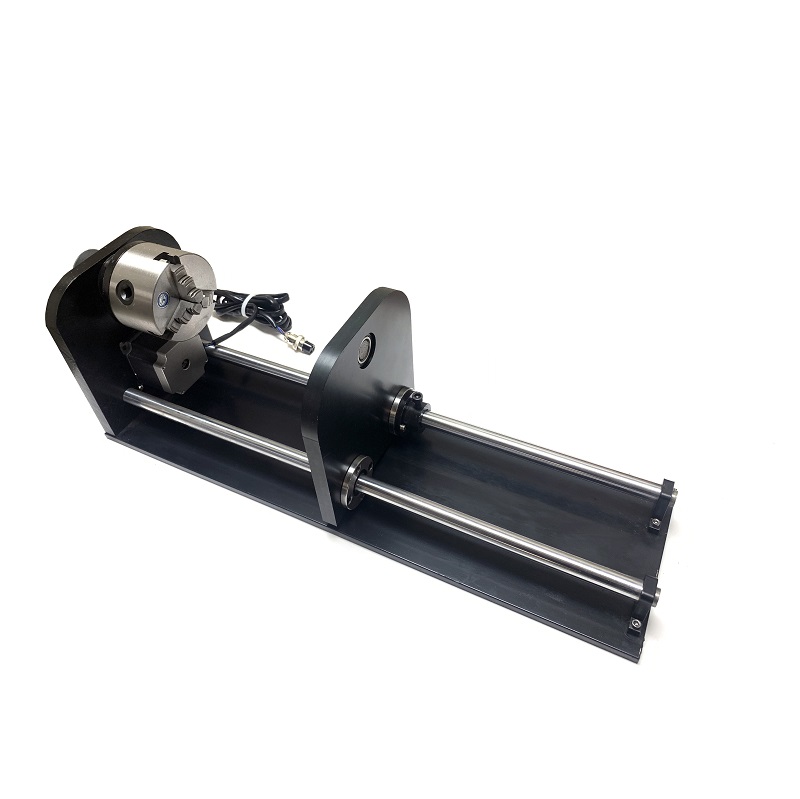 Rotary Attachment for 50W, 60W, or big laser Machine, 3 Jaw Chuck and Blackplate
Product in stock
Rotary Attachment for 50W, 60W, or big laser Machine, 3 Jaw Chuck and Blackplate
Product Description
Used for 50W, 60W or big Machine, 3 OR 4 pin connection

pls check with your current machine is with 3 pins or 4 pins motor connection then E-mail us which one you need to order!
Instructions of the Rotary Attachment
        Disconnect the Y-motor from the Y-driver.
Plug in the rotary attachments plug, into the Y-driver.
Put the rotary attachment on the work table.
Attach the object to the rotary attachment.
Modify the moving distance parameter of the Y-axis. The distance can be indicated to be πD/2. (D = the diameter of object)
Adjust the focus.
Start the engraving.
Maximum  length of Stock: 21.5"
Chuck Size: 3"
Chuck Bore Size: 0.5"
Width: 6.5 "
Height: 7.5"

Updating...