»
Featured Products
»
Motion-Controller and MPGs
»
Motion-Controller
»
3 Axis NC Studio PCI Motion Control Card Interface Adapter Breakout Board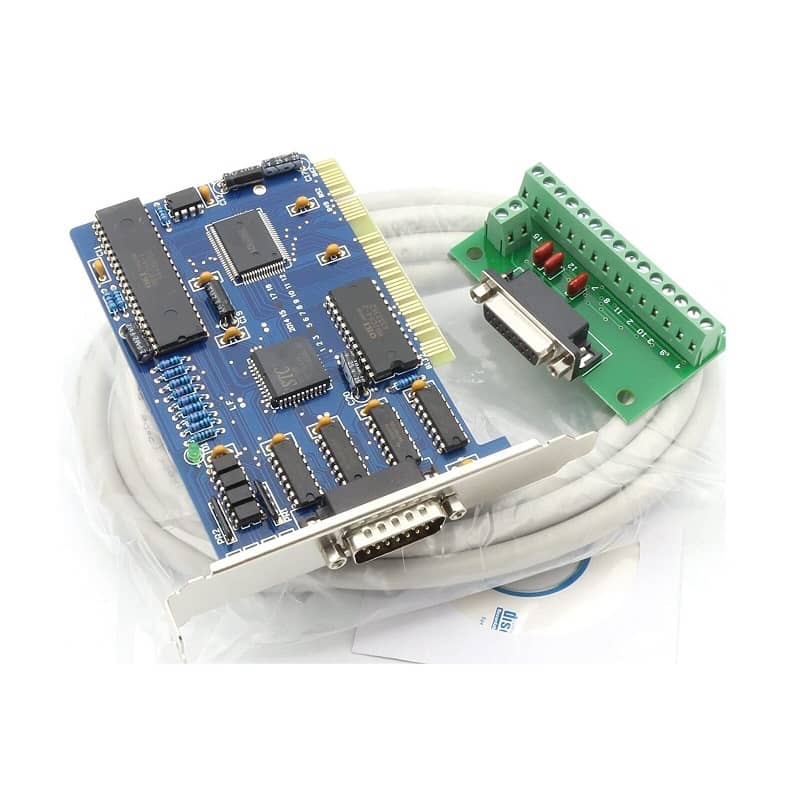 3 Axis NC Studio PCI Motion Control Card Interface Adapter Breakout Board
Product in stock
3 Axis NC Studio PCI Motion Control Card Interface Adapter Breakout Board
Product Description
Package include:
1 x 3 Axis motion Ncstudio card
1 x Breakout board
1 x 3M Parallel Cable
Products introduction:
1) The system can directly support UG, MASTERCAM, CASMATE, Art CAM, AUTOCAD, CorelDraw and other CAD / CAM software to generate G-code, PLT code format and carved processing files ENG code format (carved file format without conversion, direct reading take)
2) The system can be used with a variety of three-dimensional sculpture, three- dimensional carving and milling machine. Applicable to complex mold processing,advertising and decorating etc
Features:
1) The basic configuration for the three axes of motion. CNC turret support. Automatic processing. Full support for ISO standard G command, HP plotter (HP PLT) format and carved processing (ENG) format.
2) Manual functions. Supports both via the machine input devices, such as handheld devices and other manipulation tools, also supported by the embedded computer input devices such as keyboard, mouse, complete manual operation. Incremental feed function.
3) User data input (MDI) function. Users can enter G command line and executed immediately.
4) Advanced processing instruction. Simply enter a few parameters, you can complete end milling, Crochet and other functions
5) Single-step mode. Users can set up the processing tasks to be performed as a single-step mode, which is the wrong diagnosis and Recovery provides a good support.

Updating...