»
Featured Products
»
Motion-Controller and MPGs
»
Motion-Controller
»
KL-DB25 Opto-Isolated Breakout Board, 6 Axis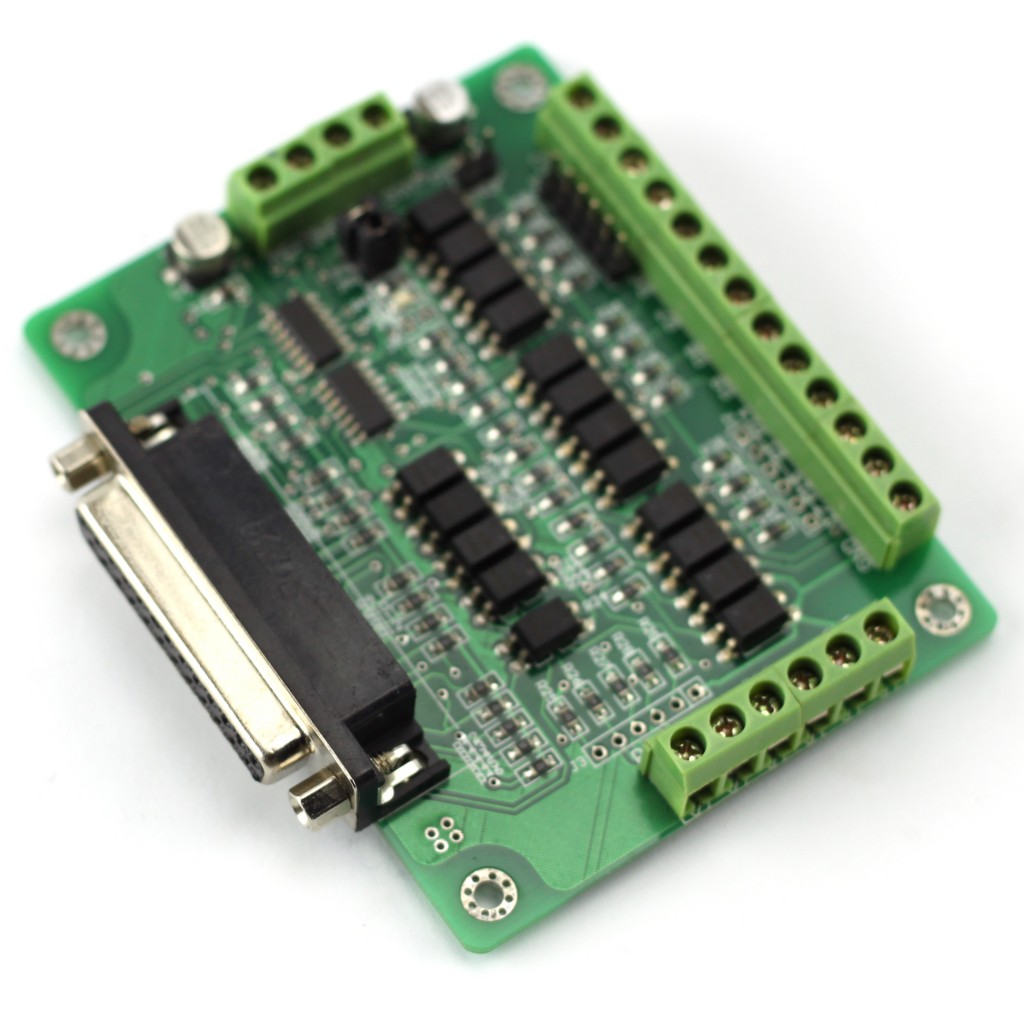 KL-DB25 Opto-Isolated Breakout Board, 6 Axis
Product in stock
For simple parallel port DB25 interfacing, this board cannot be beat. With 6-axis of opto-isolated IO, you will be up and cutting quickly - with out risking damage to your computer!
KL-DB25 Opto-Isolated Breakout Board, 6 Axis
Product Description
KL-DB25 Breakout Board:
6 Axis Opto-Isolated CNC Interface
C-Class Opto Isolation
Screw-Terminal Connector
DB-25 Female Connector
Size About : 9 cm x 8 cm x 1.3 cm
DB25 Input: P10 P11 P12 P13 P15
DB25 Output: P2 P3 P4 P5 P6 P7 P8 P9 P14 P1 P16 P17
Similar Wiring Diagram:
You can add a USB UC100
6 Axis USB MOTION CONTROLLER for Mach3, Mach4 UC100, or UCCNC (USB UC100)
KL-5056WithDB25 (4262 downloads)

Updating...