»
Featured Products
»
Hybrid Stepper Motors
»
NEMA34 465 oz/in 6A Stepper Motor Dual Shaft (KL34H260-42-8B)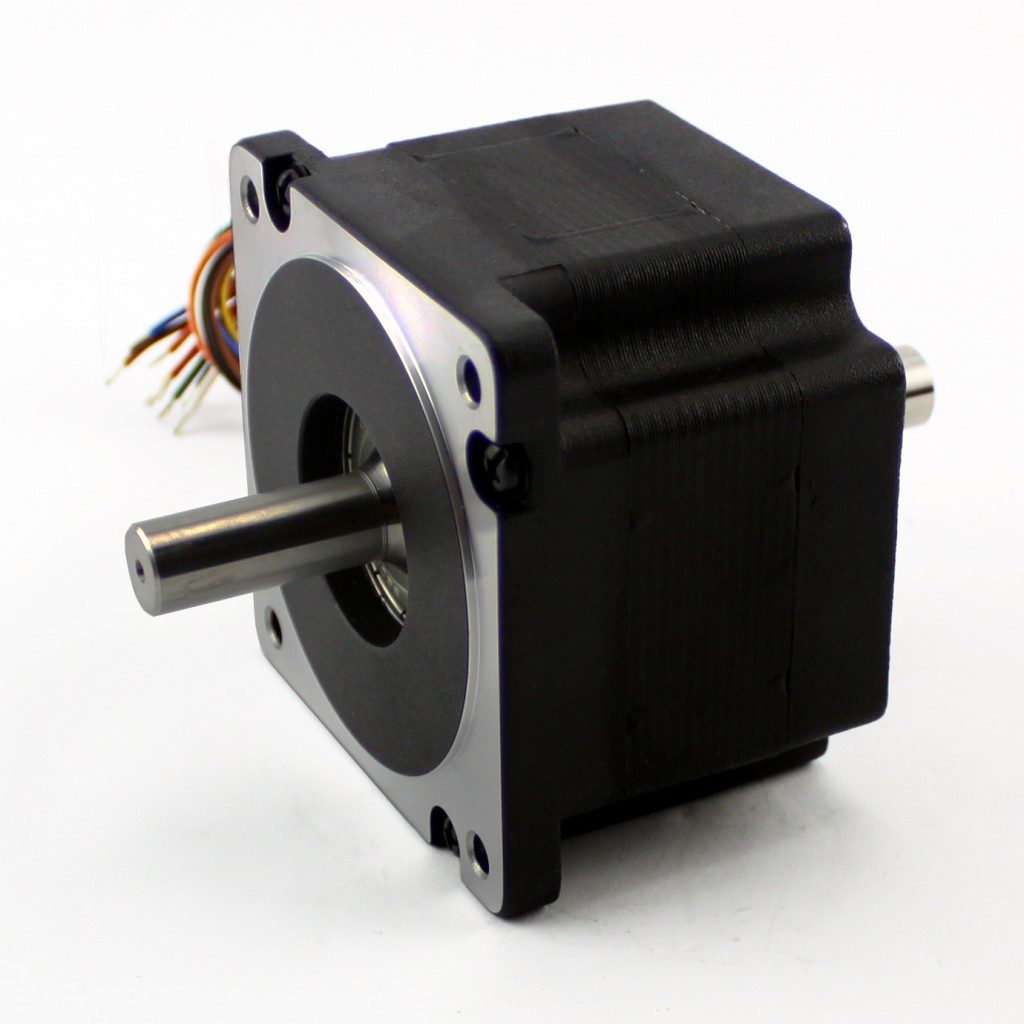 NEMA34 465 oz/in 6A Stepper Motor Dual Shaft (KL34H260-42-8B)
Product in stock
This large and powerful NEMA34 stepper motor can move a lot of weight at 465 oz/in and 6.0 amps current draw per phase. 4 wire bi-polar operation; with 1/2" dual drive shaft.
NEMA34 465 oz/in 6A Stepper Motor Dual Shaft (KL34H260-42-8B)
Product Description
KL34H260-42-8B (1/2" Dual Shaft)
465 oz in.
1.8° /200 Steps Per Rev.
6.0 Amps Current Per Phase ( Bipolar Parallel)
8-wire Bi-polar or uni polar,
NEMA 34 Frame
Manual:

Updating...