»
Featured Products
»
Hybrid Stepper Motors
»
NEMA34 1805oz-in Stepper Motor - 1/2" Dual Shaft (KL34H2160-62-8B)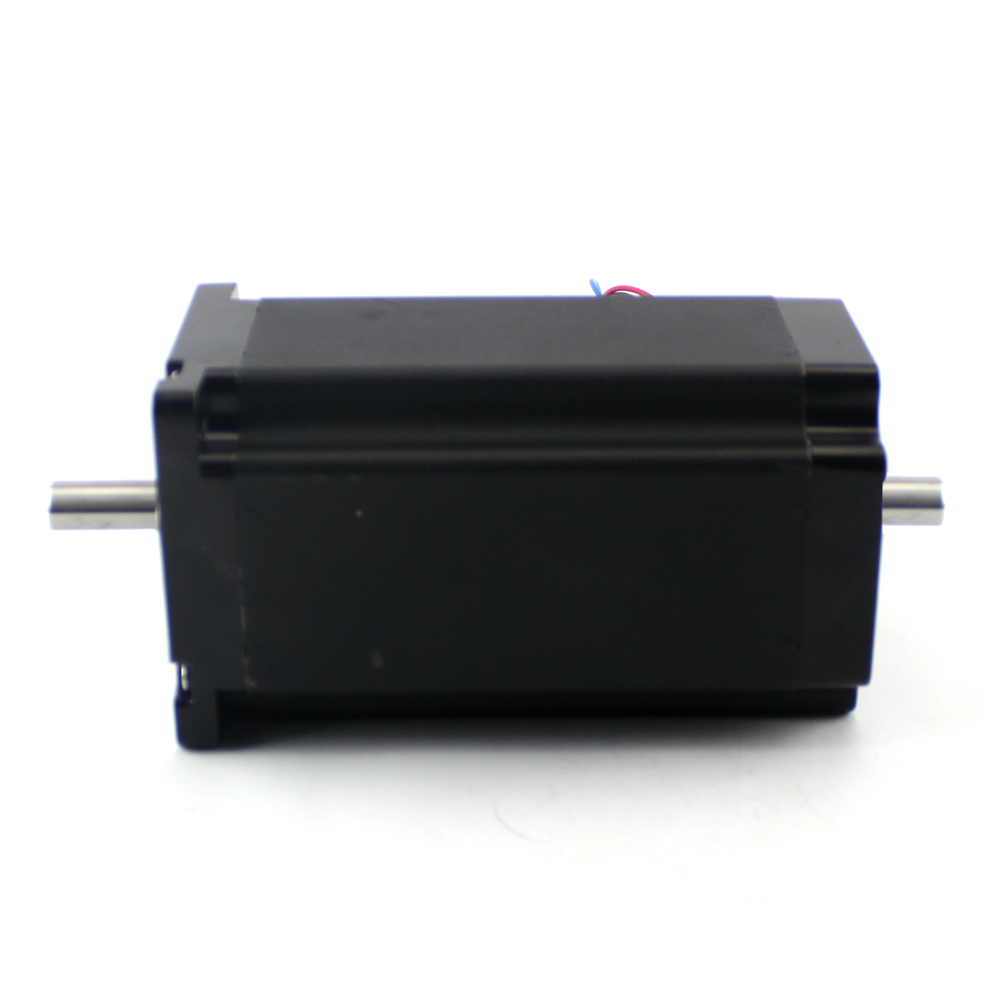 NEMA34 1805oz-in Stepper Motor – 1/2″ Dual Shaft (KL34H2160-62-8B)
Product in stock
Powerful NEMA34 stepper motor capable of precise, high energy positioning of large or high load machinery. With 1805oz/in and 6amp power handling, this stepper motor is up to demanding tasks.
NEMA34 1805oz-in Stepper Motor – 1/2″ Dual Shaft (KL34H2160-62-8B)
Product Description
½" Dual shaft with flat
1805 oz In. Hybrid Motor
1.8° /200 Steps Per Rev.
8.8 Amps Current Per Phase ( Bipolar Parallel)
8-wire Bi-polar or unipolar, NEMA 34 Frame
Manuals & Downloads
[Download not found]

Updating...