»
Featured Products
»
CNC Kits
»
TinyG Stepper Motor Kit
»
NEMA23 140 oz/in 2.8A Stepper Motor with GT2 Pulley (KL23H251-28-4AP)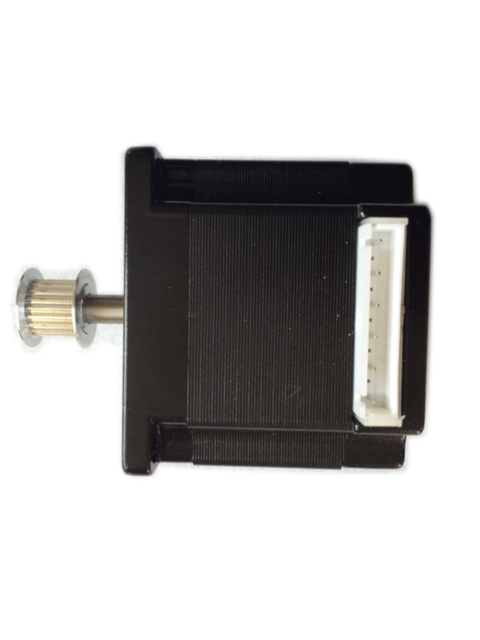 NEMA23 140 oz/in 2.8A Stepper Motor with GT2 Pulley (KL23H251-28-4AP)
Product not in stock
NEMA23 140 oz/in 2.8A Stepper Motor with GT2 Pulley (KL23H251-28-4AP)
Product Description
 KL23H251-28-4AP with GT2 Pulley (GT2: 20 Tooth,  Pitch, 2mm, Pitch Diameter: 12.7mm)
140 oz In. Hybrid Motor
1.8° /200 Steps Per Rev.
2.8 Amps Current Per Phase ( Bipolar Parallel)
4-wire  Bi-polar   NEMA 23 Frame
Low inductance: 2.2 mH
Rated Voltage : 2.3V
Red A +  (A)
Blue A- ( C)
Green B+ (B)
Black B- (D)
GT2: 20 Tooth,  Pitch, 2mm, Pitch Diameter: 12.7mm
The connector is JST XH series with 11 pins.
 http://www.jst-mfg.com/product/detail_e.php?series=277

The  active pins on 4 pin motor are pointed to.  One is
 skipped

Updating...