»
Featured Products
»
Variable AC Transformer
»
MASTECH HY6003D Variable DC Power Supply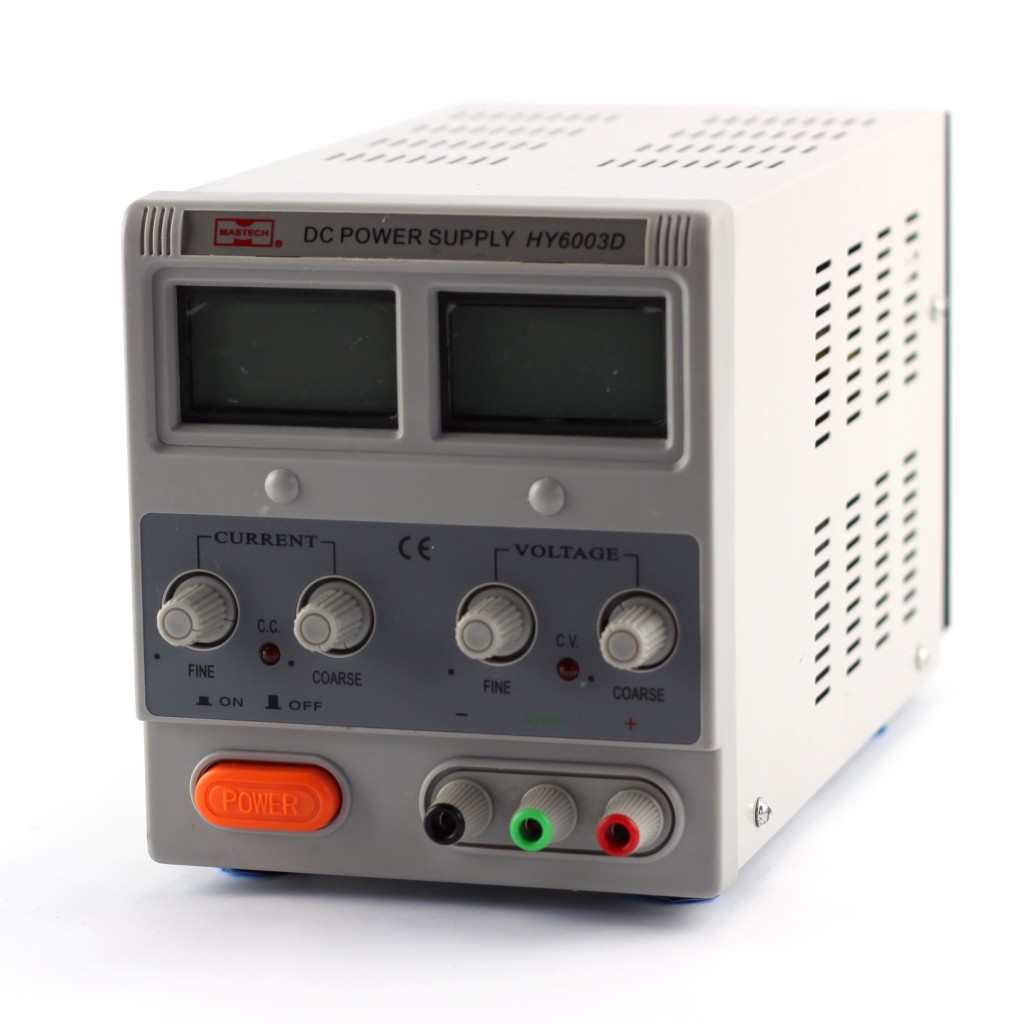 MASTECH HY6003D Variable DC Power Supply
Product in stock
This bench-top variable voltage power supply is perfect for powering electronics projects, troubleshooting or even small CNC machinery. With a 60V range and up to 3 amps output.
MASTECH HY6003D Variable DC Power Supply
Product Description
This highly stable, high quality DC power supply has an output continuously adjustable at 0-60V DC and 0-3A. What's more, the unit is equipped with coarse and fine controls for adjusting the voltage and current outputs, making it extremely easy to set the output to your desired level. The unit comes with 2 backlit LCD displays, providing accurate readout for the voltage and current values. Please email me with any questions!
Features & Specifications:
Adjustable outputs: 0-60V and 0-3A
Coarse and fine controls for both current and voltage outputs
Input voltage: 110V/60Hz, 220VAC
Line regulation: CV
Load Regulation: CV
Ripple noise: CV
Protection: constant current and short-circuit protection
LCD reading accuracy: +/-1% for voltage and +/-2% for current
Environment: 0-40C, relative humidity < 90%
Size: 11.5" x 6.5" x 5.5"
Weight: 13 lbs
Additional Details
| | |
| --- | --- |
| | All MASTECHPower Supply come with Six Month WARRANTY |

Updating...