»
Featured Products
»
CNC Kits
»
G0704 -BF20-PM25MV-X2-X3 Kit
»
G0704,BF20L,PM25MV Controller with Stepper Motor with USB (UC100) Connection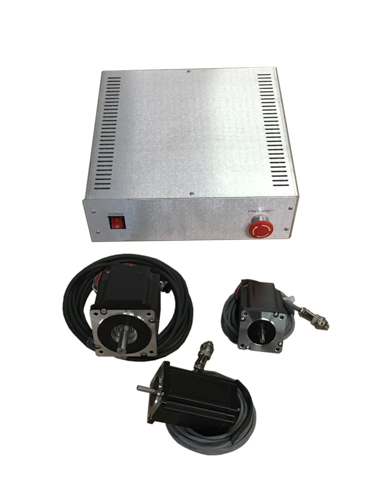 G0704,BF20L,PM25MV Controller with Stepper Motor with USB (UC100) Connection
Product in stock
G0704,BF20L,PM25MV Controller with Stepper Motor with USB (UC100) Connection
Product Description
This Controller is G0704 or  BF20L , PM25MV
mill machines
It is assembled and tested with Mach3 software. it will work for sure for your machine
Digital Stepper Control Box  and  X and Y NEMA23 Stepper Motor,
with USB UC100  Motion Control Board for Mach3, 6 axis
Included:
1: Mach3 USB UC100
2.Digital control Box, 3 digital step Drivers
3. X,Y Stepper Motors, 570 oz-in, 5A, 3/8" Shaft,
4. Z Stepper Motor, 1200 oz-in, 6A, 1/2 inch shaft with 12 feet cable
M to M cable is NOT INCLUDED
One Year USA Parts Warranty
Check this video
CNC G0704 Part 2 - Assembling the Control Box
CNC G0704 Part 4 - Y Axis Installation
CNC G0704 Part 5 - X Axis Installation
People who bought this item also bought

Updating...