»
Featured Products
»
Featured Products
»
Industrial Fiber Laser Engraver, Fiber Marking Machine, We use all authentic parts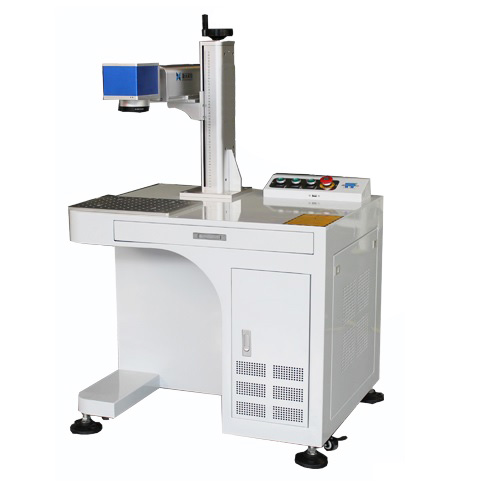 Industrial Fiber Laser Engraver, Fiber Marking Machine, We use all authentic parts
Product in stock
Industrial Fiber Laser Engraver, Fiber Marking Machine, We use all authentic parts
Product Description
We use all authentic parts
Software are all included works on 32bits or 64 Bits Computer
Fiber Laser Machine: 200mm x 200mm area
The machine come with a user-friendly software. It is compatible to CorelDraw, AutoCad, and Photoshop if you need handle more complicated art work. It's an excellent candidate for bar code printing and stainless steel engraving.
(1):Raycus fiber laser module, life time is more than 100,000 hours for 30W and 50W fiber laser Machine, 200*200mm
 (2):Scanning Mirrors;
(3):NORTH-SMITH field lens from America;
(4):Control system: JСZ, software: EzCad, WinXP, Win7, Win 8 , Win 10 , 32 or 64 bits
Systems are supported;
(5): Easy-focusing device;
(6): Air Cooling;
(7) if you need 300*300mm working area, we can make it for you too by changing field lens
Machine Size: 60x 22 x 52cm
Package Size: 91x83x163 cm
Net Weight: 65 kg around
Gross Weight: 85kgs
 Main specification:
Laser Source

Fiber Laser,  Raycus

Output Power

 

30W, 50W

Wavelength

1060nm

Beam Quality

< 2

Repeat Frequency

10khz--- 100khz

Pulse Energy

2 mJ

Beam Divergence

-0.3 to +0.3mrad

Laser Class

IV

Resolution

18μ

Repeatability

50μ

Marking Scope

150*150mm

Linear Speed

800 character/ s

Marking Linear Speed

≤

12,000mm/s

Marking Depth

0.01 to 0.5mm according material

Min. Line Width

0.012mm

Min. Character Size

0.15mm

Repeat Accuracy

±0.003mm

Input Power

0.5kw

Electrical Source

110V 50/60Hz /4A
Fiber Laser Software & Manual:
Fiber Laser Software Manual (782 downloads)
Downloads:
Fiber Marking Machine Wiring Diagram (245 downloads)
Raycus Fiber Laser Manual (208 downloads)
20W-50W Fiber Laser Engrave Parameters (236 downloads)
This type laser marker suitable for Gold, Silver, Diamond, Sanitary Equipment, Foods Packing, Tobacco Label, Beer label, Drink Label, Medicine Packing, Medical Equipment, Glasses and Clock, Auto Parts, Plastic & Paper Materials, The Electron, Hardware which with high request for depth, smooth, accuracy such as horologe, Mould, bitmap marking etc.
if you need a Rotary Device, add $500
Fiber Marking Machine Rotational Device

Updating...