»
Featured Products
»
CNC Kits
»
DC Servo NEMA34 Kits
»
4-Axis NEMA34 1125oz in 72V/20A PSU G320X Gecko Driver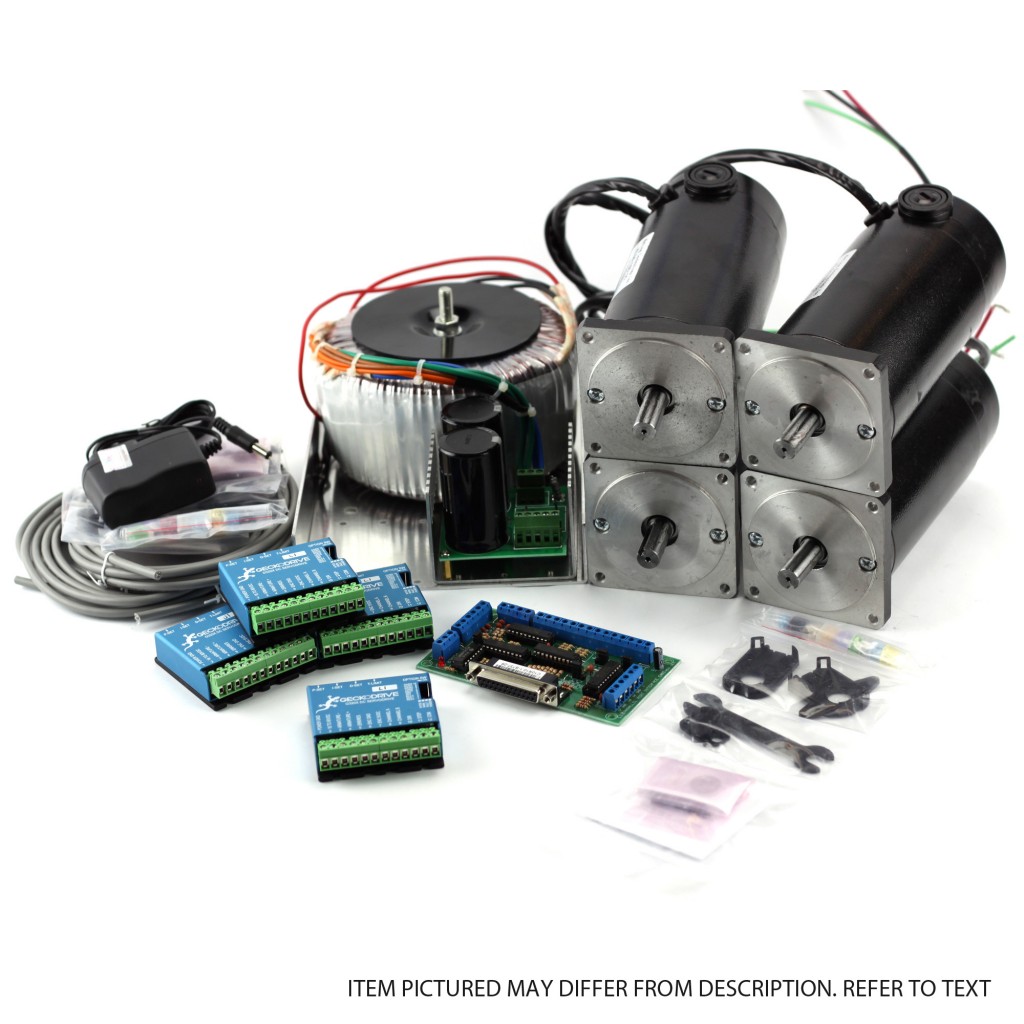 4-Axis NEMA34 1125oz in 72V/20A PSU G320X Gecko Driver
Product in stock
Capable of extremely smooth, extremely precise motion control - this powerful servo motion control kit can really perform.
4-Axis NEMA34 1125oz in 72V/20A PSU G320X Gecko Driver
Product Description
NEMA 34 Servo Motors 4 Axis CNC Kit (110V/220VAC):
4pcs Geckodriver G320X, 80V/20A,
4pcs KL34-180-90 (NEMA34) Dual Shaft, 1125 oz-in Peak 90V/40A
4 pcs CUI AMT102-V Encoder KIT and 4pcs 6 feet Cables
1 pcs KL-7220, 72V, 20A, Unregulated Power Supply, 110V/220V
1 pcs 5V power Supply, 110V/220V
1 pcs C11G Breakout Board for 6 axis (E-Stop or Limit Switch Spindle Control can be wired. )
You can add a USB or Ethernet Board:
Wiring Diagram
NEMA34DCServoMotorwiring (9708 downloads)
Here is a Video for this kit from Chris

Updating...