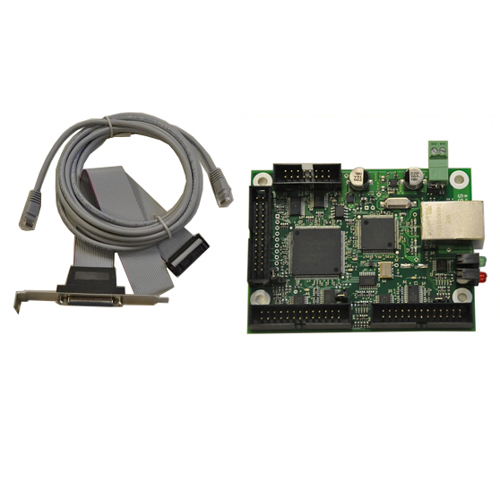 SCU (System Configuration Utility)
Overview:
The Ethernet SmoothStepper is an external motion control device that connects to the Ethernet port of a computer. It accepts commands from a software package such as Mach3, and produce very high quality pulse trains that drive step & direction motors.
Features:
• Works through Ethernet. Connects to the Ethernet ports or LAN router so there is no need for a PC with parallel ports. It simulates 3 parallel ports.
• Generates pulse rates of up 4Mhz.
• Works directly with Mach3, Mach4.
• Online Support Forum.
• Has 51 I/Os.
Ethernet Smoothstepper Setup Guide:
Ethernet Smoothstepper Setup Guide (7681)
Basic Instructions for setting up the Ethernet Smooth Stepper:
Ethernet SmoothStepper (13256)
Ethernet SmoothStepper Troubleshooting Guide:
ESSTroubleshootingGuide (5091)
If you do not have 5VDC, you need to order this power supply
5V Breakout Board Power Supply
Click here for VFD and Spindle Setup
ESS Mach4 Plugin & Downloads: click here Mach4 Plugin
ESS Mach3 Plugin & Downloads:  ESSplugin (2828)
6 Axis Ethernet SmoothStepper Motion Control Board with Terminals C25 for Mach3, Mach4 : $219.95